French and German oilseed farmers ask European Commission to protect EU biodiesel market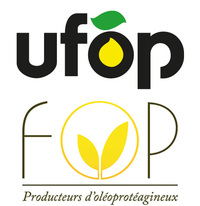 On 7th September member state representatives narrowly approved the proposal by the EU Commission to reduce by September 28 the customs duties on biodiesel imports from Argentina. The French union of oilseeds and proteins crops producers (FOP) and the German association for the promotion of Oil and Protein Plants (UFOP) don't understand this decision and ask for the EU Commission quickly protect EU market from Argentinian distorting practices.
FOP and UFOP point out that the duties imposed on Argentinian biodiesel had been implemented in 2013 due to unfair export practices of Argentina giving them a competitive advantage on biodiesel market in EU. Even if the legal dispute says that EU duties were not well calculated, the trade distortive practices are still there and will lead to a slight increase of Argentinian biodiesel importations in EU. These importations hit more than 1.5 million tonnes of soy methyl ester to the European Union before the introduction of the anti-dumping duties in 2013.
This European decision is no good news for European oilseed growers as the same case is pending with Indonesian biodiesel (1 million tonnes) and as the United States recently imposed a punitive duty to Argentinian biodiesel for the same reasons as EU (unfair competition).
Furthermore FOP and UFOP are criticizing the lack of coherent policies of the European Commission. The Commission cannot propose a reduction of EU production of biofuels from cultivating biomass with the motive of environmental issues at the same time as widely opening its markets to external biofuels and also to genetic modified protein meal imports. This policy denies EU oilseed growers the perspective to keep oilseeds in their crop rotation systems. Therefore FOP and UFOP demand a strong EU policy promoting the environmental benefits within a circular economy of its farming and protecting its market from unfair comepetition.