UFOP welcomes the introduction of penalty tariffs on Indonesian biodiesel
Berlin, 26/07/2019. The Union for the Promotion of Oil and Protein Plants (UFOP) welcomes the decision of the EU Commission to introduce temporary countervailing duties for biodiesel imports from Indonesia. The import tariff level will be determined on a company-specific basis and varies between an 8% and 18% surcharge on the value of the goods.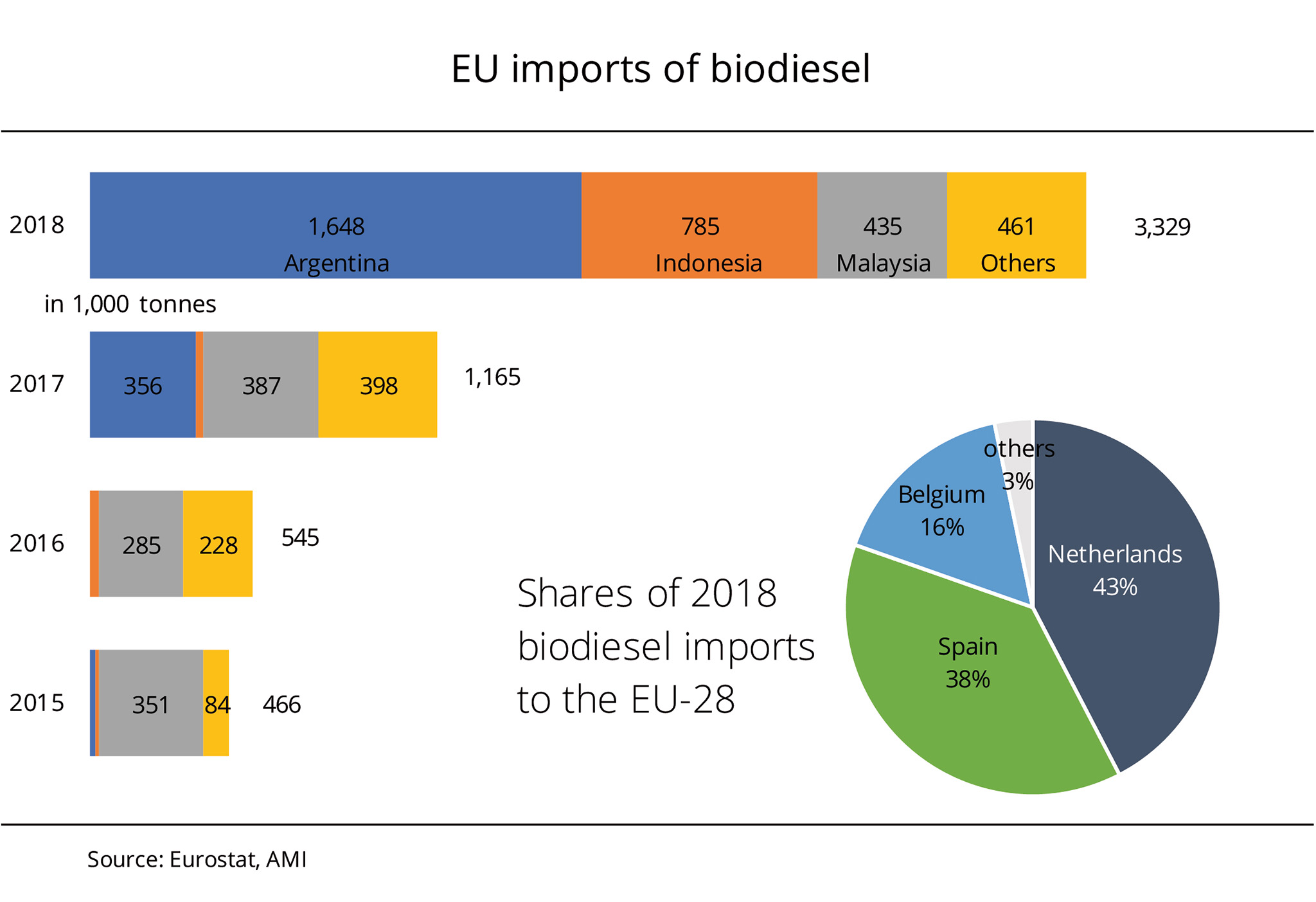 However, in the view of the UFOP, whether these penalty tariffs can actually hinder or limit imports will depend on the development of exports. With regard to the critical discussion around palm oil, UFOP emphasises that the desired suspension of biodiesel imports from Indonesia must not lead to European biodiesel producers using palm oil as a raw material instead. The UFOP stresses that the European Biodiesel Industry Committee's (EBB) objectives should be fundamentally supported, taking into account the alleged unfair competition resulting from the subsidies on biodiesel exports introduced by the Indonesian government. Therefore, hopes that this regulation will, as a side effect, cause increasing demand for rapeseed oil in the European biodiesel industry should be put on hold. The association highlights that import pressure resulting from the effects of the anti-subsidising measures against Argentina should be considered. The EU Commission has set company-specific penalty tariffs, yet 1.2 million tonnes of tariff-free soya methyl ester imports were allowed at the same time. The UFOP fears that this compromise could possibly form the blueprint for the final arrangement with Indonesia.